VIETNAMESE INDEPENDENCE HOLIDAY 2023 ANNOUNCEMENT
16/08/2023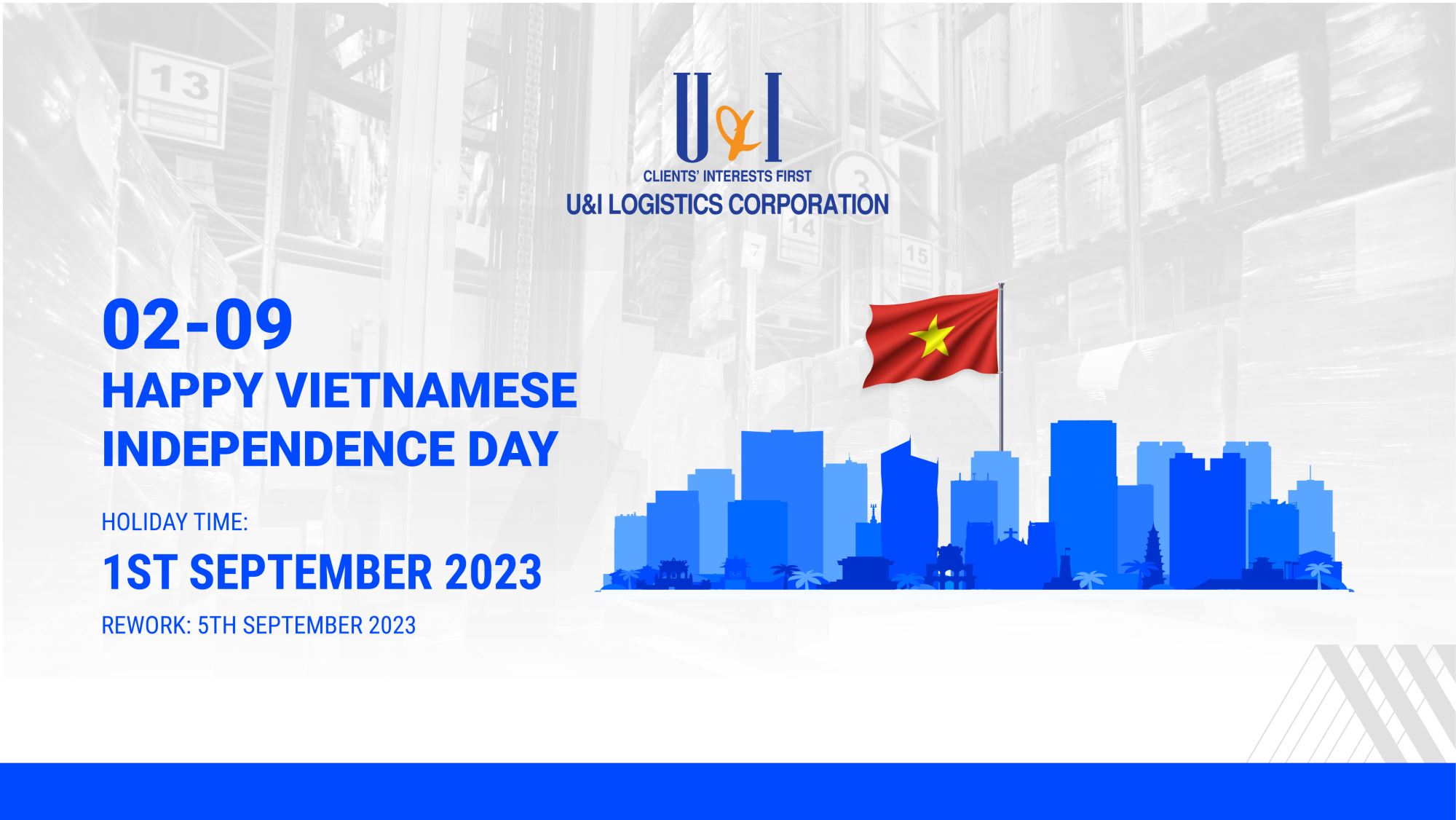 Dear Our Valued Clients and Partners,
First of all, U&I Logistics Corporation would like to thank you for your cooperation on the occasion of the 78th anniversary of Vietnam's Independence Day.
With the aim of ensure the high quality service and minimize the interruption of import and export activities during the holiday, we are pleasure to inform that Vietnamese Independence Holiday 2nd Sep will be off as follows:
🕐 Holiday duration: Friday, 1st September - Tuesday, 4th September, 2023
We will be back to work on Wednesday 5th September 2023. We wish all of you and your family a nice holiday.
Best regards!

U&I Logistics