Vietnam Railway Transport Jsc (Trv) Signs Strategic Cooperation Agreement With U&I Logistics
12/05/2023
U&I Logistics - On May 11, 2023, signing ceremony cooperation agreement and strategic shareholder between U&I Logistics Corporation and Vietnam Railway Transport JSC (TRV) was successfully held. As part of the agreement, U&I Logistics officially becomes a strategic shareholder of TRV, contributing to the overall development of the logistics industry in Vietnam.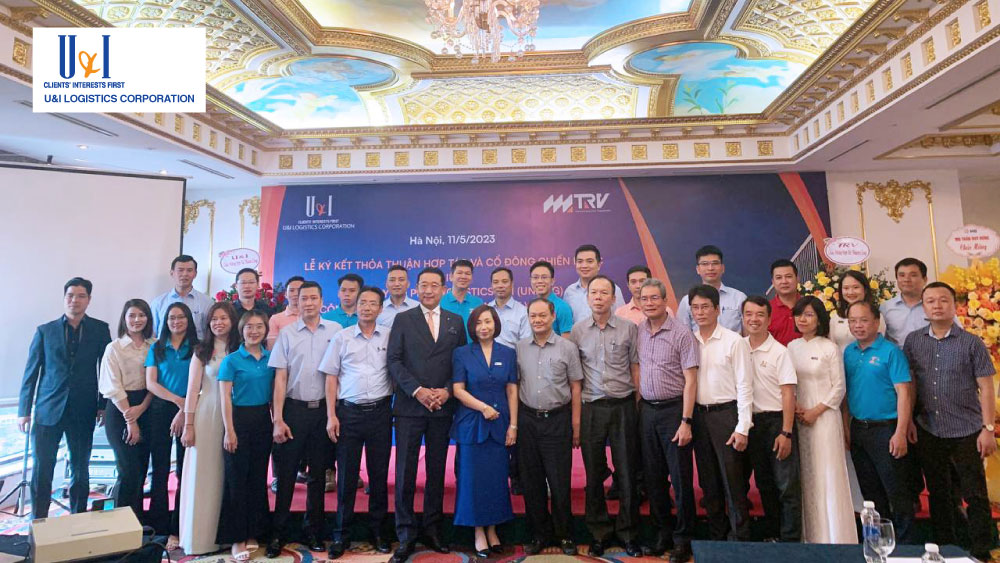 The signing ceremony was attended by Mr. Nguyen Xuan Phuc, CEO of U&I Logistics Corporation, and Ms. Tran Thi Hue Chi, Chairwoman of Vietnam Railway Transport JSC, along with leaders of ministries and agencies.
Established in 2003, U&I Logistics is currently a leading provider of efficient logistics services with strong capabilities in a warehouse system covering over 240,000 square meters, a professional customs brokerage agency with more than 60 members, and expertise in implementing sea freight forwarding and multi-modal transportation domestically and internationally, operating a fleet of over 50 tractor trucks, 200 trailers, and the ability to mobilize 200-300 tractor trucks per day.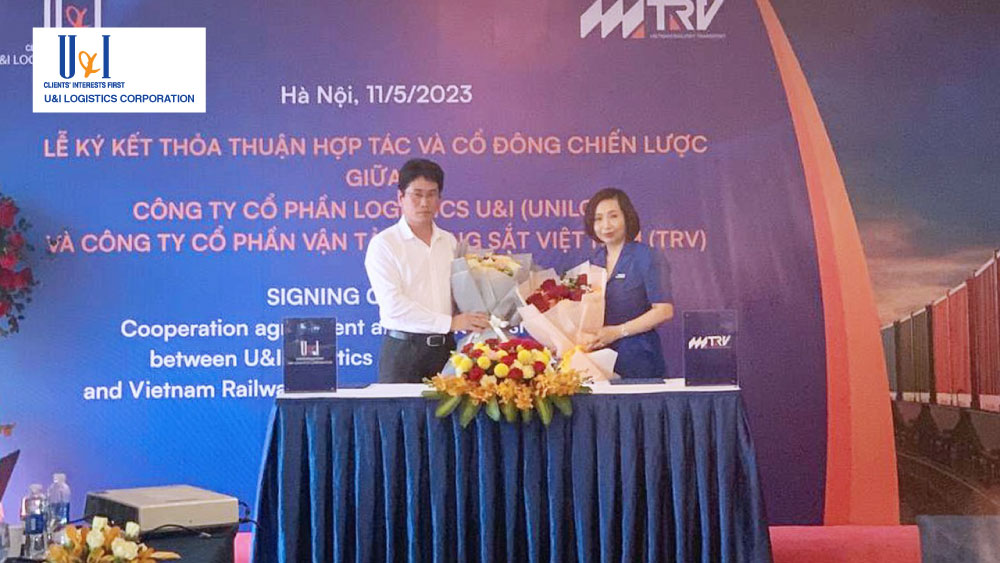 Aligned with the general trend of integration, cooperation, and development in the logistics industry in Vietnam, the collaboration between U&I Logistics and TRV aims to leverage each company's strengths in developing and providing comprehensive and competitive logistics solutions, combining rail transportation with multi-modal transport, warehouse mana gement, customs declaration, and more. Additionally, both companies will leverage their respective strengths to develop financial and technological solutions to serve transportation, logistics, and international trade activities.
The signing of the strategic cooperation agreement and strategic shareholder with TRV is expected to mark a new milestone for the sustainable development of both companies in the future.
U&I Logistics