U&I LOGISTICS SIGNS STRATEGIC COOPERATION AGREEMENT WITH CAI MEP INTERNATIONAL LOGISTICS JSC (CAMIL)
07/07/2023
U&I LOGISTICS - On July 6, 2023, U&I Logistics successfully signed a Strategic Cooperation Agreement with Cai Mep International Logistics JSC (CAMIL). The signing ceremony marks the beginning of a fruitful collaboration for both sides to sustainably develop in the future.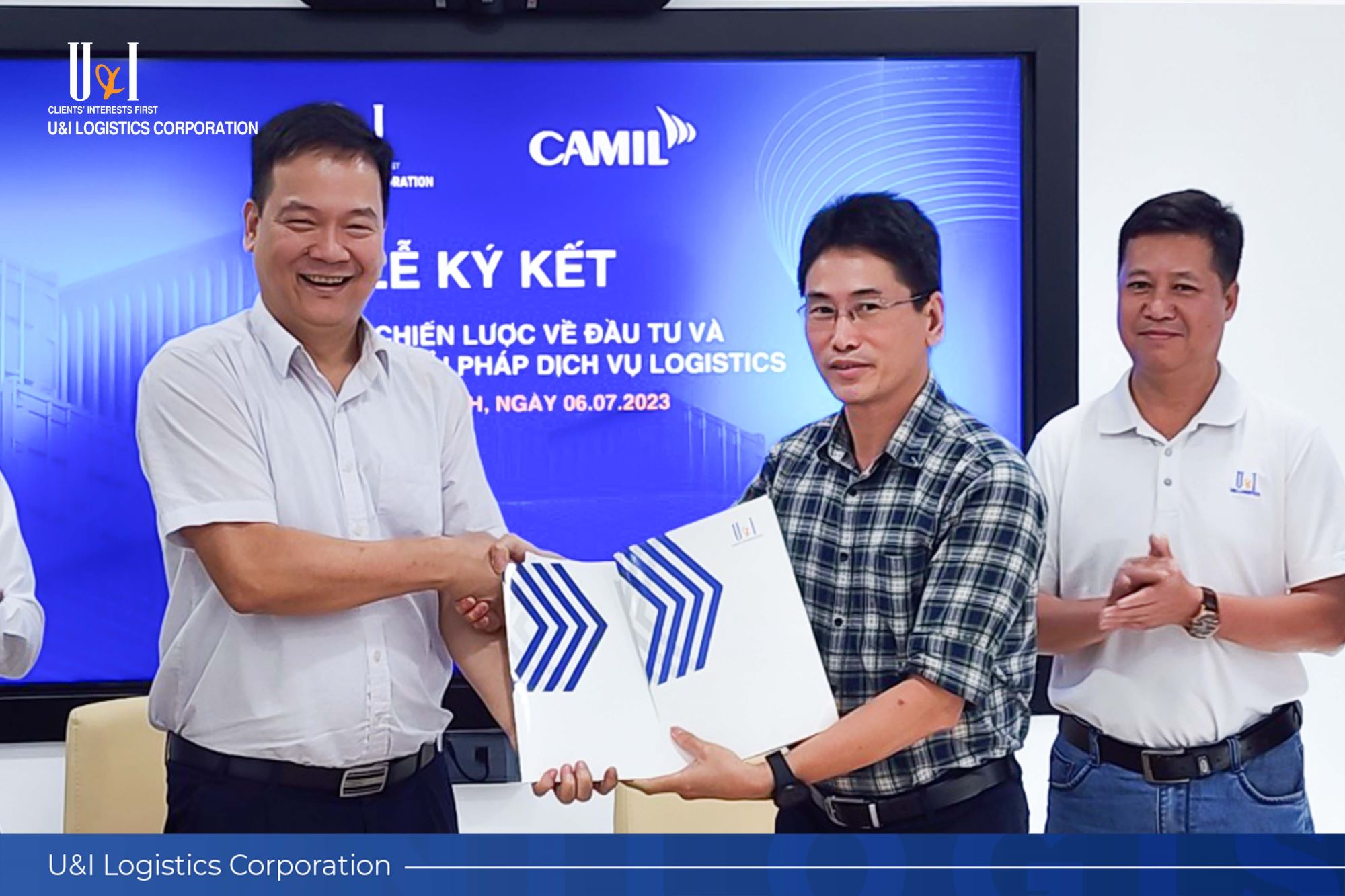 The signing ceremony took place with the presence of Mr. Nguyen Xuan Phuc - CEO of U&I Logistics Corporation and Mr. Nguyen Thai Hoa - CEO of Cai Mep International Logistics JSC (CAMIL) as well as representatives from both sides.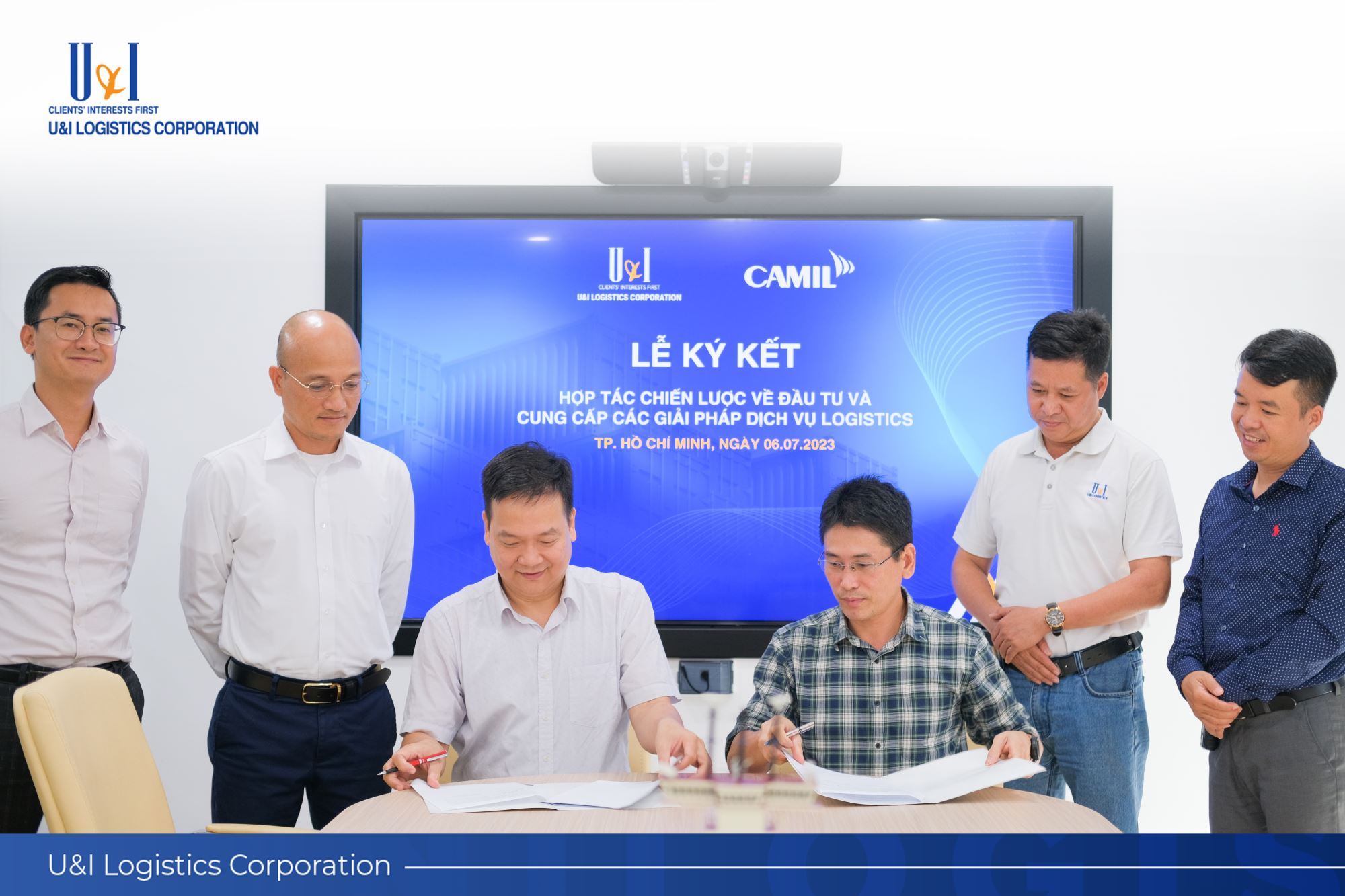 Over 20 years of development experience, U&I Logistics is one of the leading companies providing comprehensive full-service logistics for Vietnamese and global markets. With the largest Bonded Warehouse in the Wooden Furniture Industry in Southeast Asia, our logistics services meet the complex service requirements of clients, including: inland transportation, international freight forwarding, customs brokerage agency and international multimodal transportation.
Established in 2020, CAMIL occupies a central location and is connected to deep-water container ports in the Cai Mep - Thi Vai area, providing strategic advantages for port linkage operations. With a total area of up to 38.6217 hectares, CAMIL can meet the high demand for storage and transshipment of goods. Furthermore, CAMIL specializes in providing integrated logistics solutions and is a pioneer in focusing on the operations of seaport and inland port infrastructure and specialized air logistics centers.
With a view to establishing a strategic long-term cooperative relationship, both parties are committed to working together to achieve their shared goals. Their partnership aims to facilitate the smooth implementation of production and business plans, enhance operational efficiency, and promote mutual support for common development.
U&I Logistics