Russia has difficulty recovering its broken auto supply chain
26/05/2022
U&I Logistics - In an effort to save what is left of the automotive industry, Russia is taking measures to establish a new supply chain and logistics network as a result of the sanctions imposed on Russia over the Ukraine War.
Realities in Russia's logistics
According to Vitaly Saveliev - Russian Minister of Transport, the international sanctions imposed on Russia have technically disrupted the entire logistics process. Russia is looking for new routes to deliver equipment and goods to other markets around the world.
Russian Minister of Economic Development Maxim Reshetnikov said that Russia is trying to redirect trade flows from Europe to Asia. However, this requires solving logistics problems. The Russian distribution channels currently available are only suitable for trading oil and grains, and more complex supply chain problems are still in dire straits..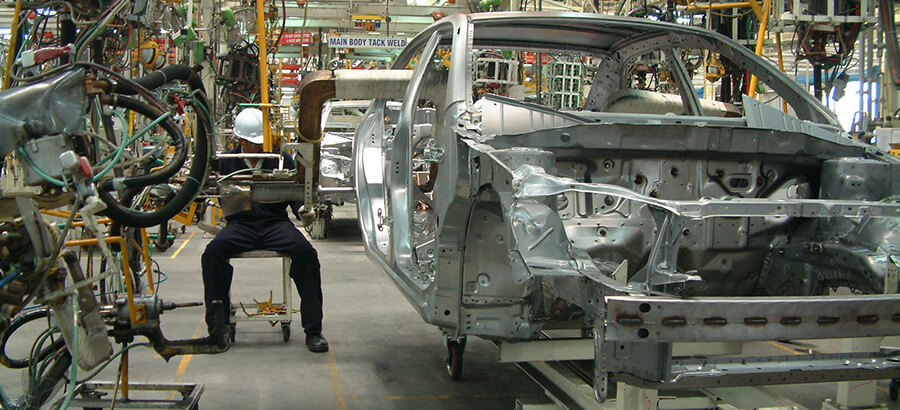 To overcome the current crisis, Russia is expanding the scope of work on the development of the International North-South Transport Corridor - a 7,200 km multimodal network of train, rail and road routes from India, Iran, Afghanistan and the Caspian region to Europe.
"In addition, we have the opportunity to use the Eurasian infrastructure and the potential of neighboring countries as transit countries," said Reshetnikov.
Resolving the logistical crisis is essential to preventing the Russian auto industry from falling apart. Almost all of the leading foreign manufacturers in Russia have stopped making cars in the country, including BMW, Ford, Hyundai, Mercedes-Benz, Renault, Volkswagen and Volvo. Only Russian car manufacturers Avtovaz, Gaz and Kamaz remain in operation, although they are dealing with the component shortage.
The Russian-Ukrainian conflict has resulted in a severe shortage of parts imported from Europe. For example, in March 2021, Russia imported 305.5 million euros worth of parts from Germany (according to the Russian Business and Legal consultants), but in March of this year, that number has dropped to just 305.5 million euros. 19.4 million euros left for parts.
In this context, new car sales in Russia fell by a record 78.5% year on year in April, specifically to only 32,700 vehicles (according to the The Association of European Businesses).
In March, the Russian government threatened car manufacturers that had suspended operations in Russia by nationalization of their assets. In May, Sergey Sobyanin, the mayor of Moscow, announced that the authorities had nationalized a large factory belonging to Renault and planned to use it to restore the famous Soviet-era Moskvitch.
Issues revolving around parallel imports
Meanwhile, demand for cars can be met by importing vehicles and spare parts. On May 6, 2022, the Russian Government published a list of items subject to parallel import rules, including auto parts and finished products. This mechanism allows the Russian company to purchase goods from any other foreign company.
However, according to Alexey Guliev, deputy general director of the Russian auto importer GK Avilon, it is not clear how important parallel imports will play in dealing with material shortage in Russia. It can lead to fake spare parts flooding the market.
He added: "It will take some time for the industry to develop a strategy for working with these parallel import channels and plans to be assessed. We still don't know the details of the parallel import implementation." He is concerned that the importation creates a problem of counterfeit consumer goods in the market. Automotive components with inadequate quality will pose risks to imported vehicles, causing loss to customers.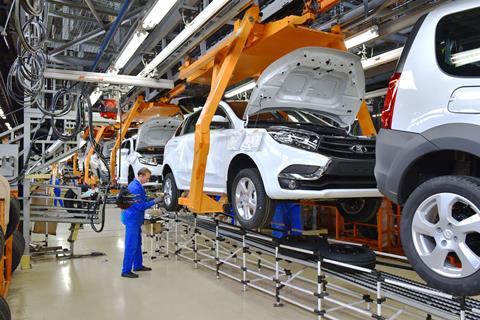 Parallel imports can be a risky business for all involved. A source in the Russian auto industry Who wishes to be anonymous said, "If an Asian country buys components from a certain car brand for 100 rubles and suddenly starts importing them for 150 or 180 rubles, it is clear that components are resold and secondary sanctions can be taken," the source said.
The source also revealed that the government has sent a signal to importers that they can only import brands that have publicly decided to withdraw from the Russian market. However, many foreign car manufacturers in Russia have not actually left the market, but have simply suspended operations, meaning it would be illegal to import their products.
Some individuals believe that the parallel import of auto parts and finished vehicles to Russia will incur higher logistics costs. Andrey Terluchevich, general manager of the Russian auto dealer Autospetchcenter, explains that parallel imports will involve a chain of intermediaries. Therefore, logistics costs will likely be many times higher than before.
More likely, parallel imports spreading through Turkey, Kazakhstan, China and Armenia, even that will not help Russia avoid a supply shortage in the domestic auto market, Terluchevich added. ".
U&I Logistics