Reefer bookings are allowed to resume at Shanghai port
26/05/2022
U&I Logistics - Shipping lines in Shanghai said that they will restore bookings of reefer containers at the port as the lockdown order is lifted on May 20. At a press conference on May 13, Shanghai Deputy-Mayor Wu Qing said that the city would gradually lift movement restrictions between May 11 and 20, two months after the beginning of the lockdown.
Reefer booking situation in Shanghai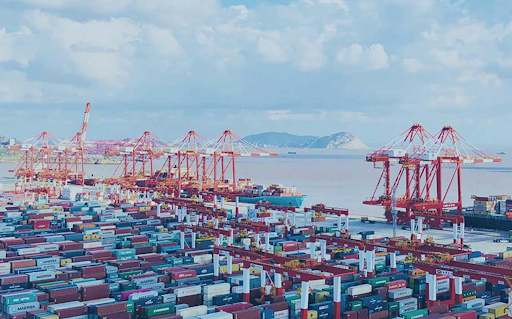 Maersk Line announced that the first post-lockdown refrigerated container is expected to arrive in Shanghai from June 26. The freight forwarder Geodis also said that the services of LCL, consol…. have resumed its departure and arrival operations in Shanghai. Shipping lines CMA and CGM note that the Waigaoqiao port area is still affected due to insufficient manpower and ships even though all terminals in Shanghai have fully resumed unloading of refrigerated and special cargo, especially the 2nd station which continues to have to wait for a long time.
Since mid-April, Shanghai has allowed about 2,000 major (whitelisted) manufacturers to resume production. However, these manufacturers are forced to follow the "closed loop" system in which workers work, eat, and sleep on site to avoid contact with outsiders. This has not yet alleviated the damage caused by production disruptions, Joerg Wuttke, President of the European Union Chamber of Commerce, told Hong Kong media that the number of companies allowed to resume operations was just "a drop off in the ocean".
The American Chamber of Commerce said that as of May 5, only 15% of the US companies whitelisted continued to operate in Shanghai, the main reason being restrictions on constraints on ability to provide cross-city trucking services.
China gradually clears backlog for cargo from Asia
Deputy Director of China's Ministry of Transport Liu Peng has ordered the Shanghai Port to fully open up transportation channels for refrigerated containers. The backlog has prompted liner operators to advise customers that any reefer cargoes may be diverted to other ports. Shanghai's transportation officials need to coordinate with counterparts in other provinces to facilitate the movement of reefer cargoes, in order to clear the stockpile that have been overloaded in the port and are pushing up storage costs, especially storage costs are high.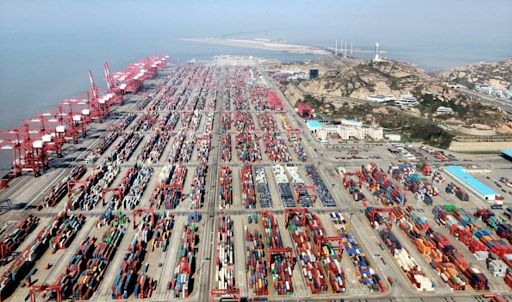 China's Ministry of Transport also wants Shanghai International Port Group (SIPG) to ensure that liner operators will have sufficient slots for shippers who need to get their goods to and from Shanghai. Accordingly, SIPG must not arbitrarily reduce berthing slots, and must work with cargo owners and freight forwarders to ensure smooth turnover of goods at Shanghai port. Truck drivers must also have the necessary passes and documentation to enter and exit Shanghai. Liner operators and freight forwarders have cautioned that limited trucking availability will be restricted access to drivers from Shanghai unless they provide negative COVID-19 tests.
In the first quarter of 2022, Vietnam's trade between Asia regions reached 115.39 billion USD, up 15.1% over the same period in 2021, continuing to account for the highest proportion (65.3 %) of the total trade value of the country. However, exports to China only increased by 7% compared to the first quarter of 2021, lower than the increase in exports to ASEAN, Korea and Japan. This is because China adopts a "Zero-Covid" strategy that disrupts trade activities. However, while total exports to Asia accounted for 47.3% of Vietnam's merchandise exports in the first quarter of 2022, China accounted for 15.1%, showing the important role of this market. in the export of goods from Vietnam. Shanghai Port is China's largest port and one of the busiest ports in the world, affected by the lockdown that has caused significant difficulties for goods from Asia, including Vietnam
Taking advantage of the above opportunity, U&I Logistics is currently offering reefer bookings services globally:
ALWAYS SPACE - ALWAYS JUST IN TIME: Ensure fast quoting, booking and documenting. Meet the requirements of each customer with schedule integrity.
GOOD PRICE - GOOD SERVICE: Commit to most competitive prices even during peak periods. Respond to the client's implicit needs.
FLEXIBLE SCHEDULE: Many weekly choices for changed itinerary. System of agencies and offices nearby ports.
U&I Logistics