Ocean freight rates for Asia-Europe route decline slightly in the second quarter of 2022
11/05/2022
U&I Logistics –

Ocean freight rates on the Asia-North Europe trade declined 2.7% in recent weeks. This is a sign that the growth in freight rates is falling, especially for fast delivery. This causes carriers to constantly canvass small shippers to agree short-term three-month contracts.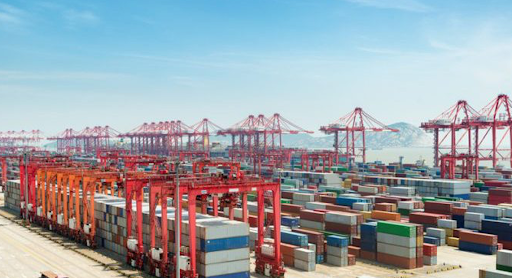 Ocean freight rates decline slightly due to increased empty containers
The Shanghai Containerized Freight Index (SCFI) for the Shanghai-North Europe route today reached $4,276/TEU, down $117/TEU from last week, as carriers began delivering vehicles to customers in China.
The fall in spot rates came as evidence mounted that the sky-high Asia-North Europe freight rates have caused many lower-value cargo items to suffer losses. This makes shippers wonder whether to pull the plug on the transcontinental supply chains. Actual rates paid by shippers and forwarders to carriers stands at around double the SCFI figure due to the multitude of surcharges and space and equipment guarantee fees.
Current market trends are also having a significant impact on the annual contract negotiations, with carriers said to be turning down new accounts this year and minimizing renewal negotiations for existing customers. The sources said that contracts renewed in March will have reduced tonnage, while contract prices for this year will take place at $3,500-$4,000 per 40ft container.
Recent freight rate data from freight benchmarking platform Xeneta speaks for itself. Contractual rates applied to European imports rose 19.3% month-on-month, mainly due to cargo flows from Asia, which sent the benchmark up 12.5% year-over-year.
The Asia - North Europe route is gradually declining in demand
According to the Ningbo Container Freight Index (NCFI), the insufficient demand for loaders from China, has caused carriers to blank sailings or start discounting rates.
All Asia-North Europe indices also reflect the softening of demand, the biggest fall on Drewry's WCI index, which slumped another 8% this week, shedding over $1,000 and taking the spot rate back down to $11,192 per 40ft. This component has lost nearly $3,000 since its peak before Chinese New Year.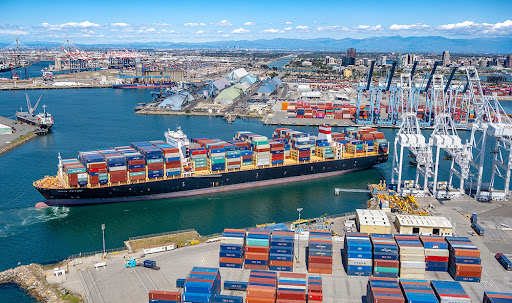 However, according to experts, the decline in the spot rate may be short-lived as the lockdown disruptions in China ease, allowing a more regular export flows onto terminals.
Judah Levine, head of research at Freightos, said: "While the temporary dip in available supply of exports could explain the slight easing, all signs point to continued elevated volumes and rates in the coming months".
Taking advantage of the above opportunity, U&I Logistics is currently offering freight services for shipping from Asia to Europe with competitive pricing:
ALWAYS SPACE - ALWAYS JUST IN TIME - ALWAYS SAFE
Ensure fast quoting, booking and documenting.
Meet the requirements of each customer with schedule integrity
GOOD PRICE - GOOD SERVICE
Commit to most competitive prices even during peak periods.
Respond to the client's implicit needs.
FLEXIBLE SCHEDULE
Many weekly choices for changed itinerary.
System of agencies and offices nearby ports.