Latest issues in U.S container transport
06/05/2022
U&I Logistics - According to latest data, the container transportation in the United States is facing issues and changes, negatively impacting the supply chains for consecutive quarters. Therefore, the United States is considering new transportation strategies based on analysis from domestic as well as international markets, in order to find a suitable alternative for container transport in the near future if there is no positive turn.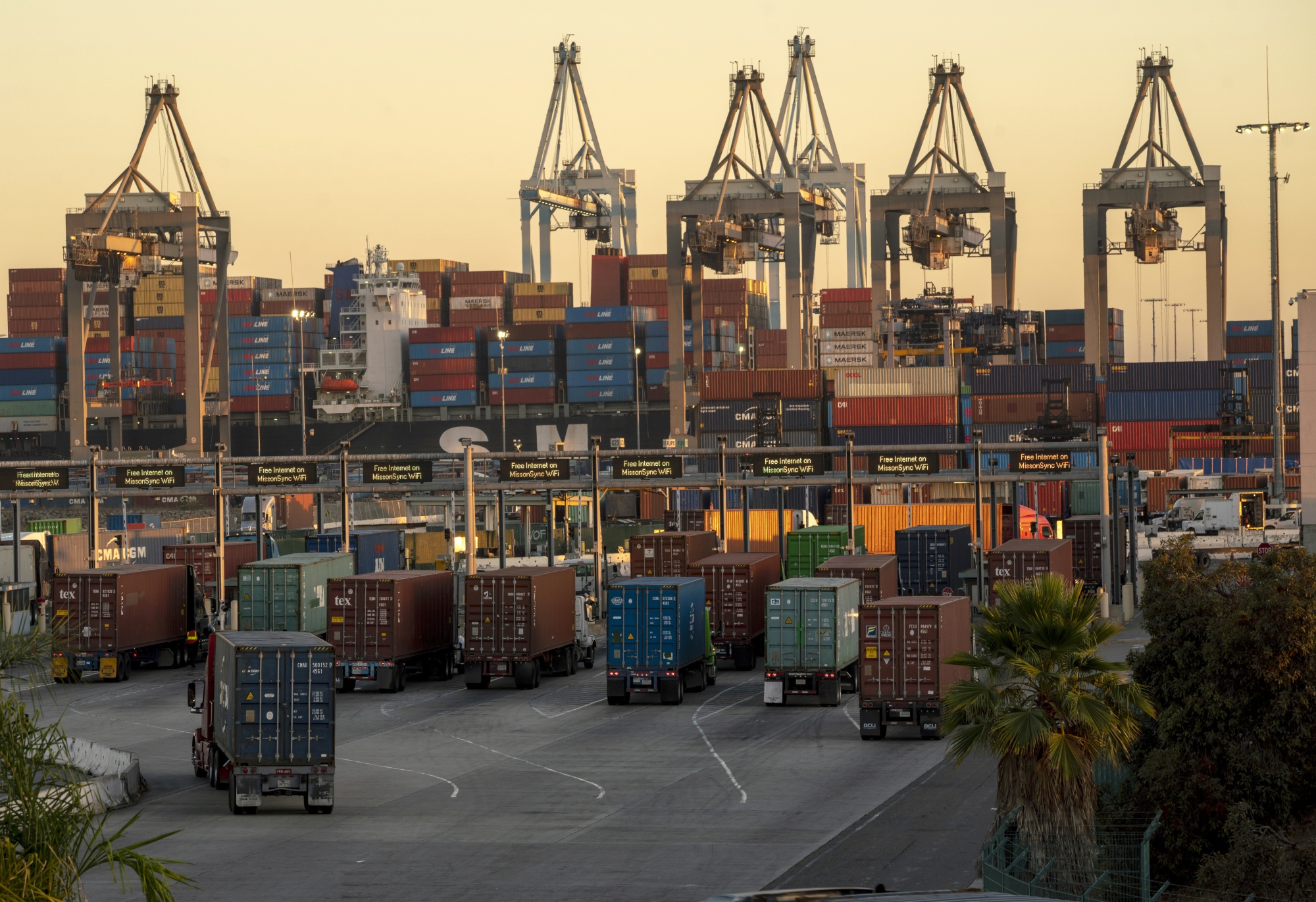 CONTAINER SHIPPING HAS DECREASED ATTRACTION
In this context, the trucking sector is losing steam, fuel prices are soaring everyday and shippers are looking for ways to save transportation costs in the most optimal way. In the past, intermodal traffic in the US was expected to boost, but recently updated data shows a continuing downward trend.
According to IANA (Intermodal Association of North America), intermodal volume dropped 6.6% in the first quarter compared to the same period last year. International once recorded the steepest drop of 15.5%, while the number of IANA intermodal trailer count fell 12.8%. The intermodal corridors have the highest traffic density, accounting for about 60% of total traffic, resulting in a 15.3% slump in the south central to south-west sector. According to IANA statistics in the fourth quarter of 2021, the volume of intermodal goods decreased by 9.8%, followed by a decrease of 2.9% in the third quarter.
The problems leading to reduced production in the latter half of 2021 mainly come from congested terminals at bus stops, drivers and labor shortage as well as equipment misalignment. It is expected that they will continue to happen in the first half of this year if measures are not introduced early enough.
After the lockdown in Shanghai ended, importers and operators are bracing for a surge in imports from China that is about to start to rise sharply in the near future.
The most recent statistics, as of April 23, 2022, show a 9.8% decrease in intermodal containers and trailers compared to the same period last year, while rail carloads sank 4 ,5%. And in the first 16 weeks of the year, intermodal units fell 7%.
In particular, domestic traffic outperformed international box flows in the first quarter for the first time in 21 years.
Compared to last year, domestic container numbers increased by 5.5%. The major factor was that some intermodal shipments have been stuck in ports and then transloaded into domestic units, followed by an ongoing decline in intermodal traffic since November.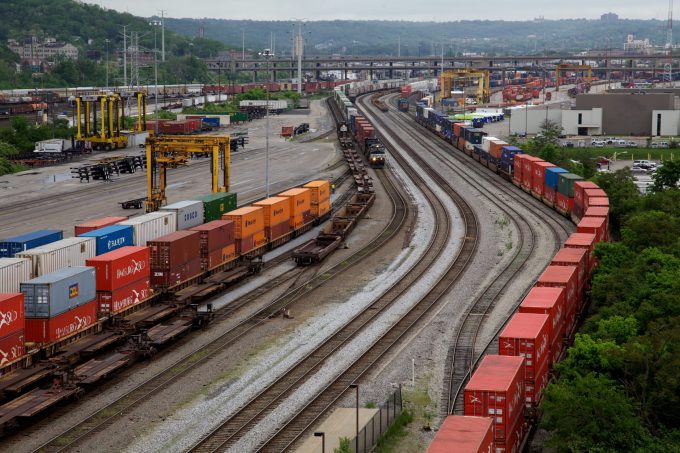 MULTIPLE PERSPECTIVES ON MULTIFUNCTIONAL TRANSPOR
Current market conditions have shown a favorable environment for multimodal transport, especially with soaring fuel costs and slowdown in trucking demand. Some observers believe that the slowdown in trucking demand has reflected a shift in customers' priorities, in particular, from speed of delivery to cost containment. Intermodal traffic translates into lower fuel costs than trucking and it is described as "storage in slow motion".
On the other hand, shippers have been wary of the intermodal option due to the lengthening dwell times of intermodal containers at ports, along with a shortage of chassis in some locations. Class I rail carriers have come in for some criticism for their failure to act fast and decisively to meet recent problems.
At a hearing on rail performance issues held by the US Surface Transportation Board last week, FMC commissioner Carl Bentzel argued that the major rail carriers could have done more to improve intermodal flows through ports. He emphasized the importance of intermodal traffic due to lack of space at ports to rely on truck distribution.
In addition, he added, US imports increased 21% last year, while rail box volume fell 17%. Rail carriers have been accused of underinvesting in intermodal equipment, such as 53ft . containers.
But Mr. Bentzel said that the errors encountered did not belong to the railway operators. He pointed out that over the years, the US multimodal transport traffic has lost ground, especially the intermodal services from Canadian ports to the US market. He added that the above results are due to the better support of the Ottawa government, both in terms of policy measures and funding.
U&I Logistics