Awaiting the arrival of U&I Logistics at VILOG 2023
18/05/2023
The Viet Nam International Logistics Exhibition 2023 (VILOG) will take place for the first time in HCM City from August 10-12, 2023. The exhibition is organized by the Viet Nam Logistics Business Association (VLA) and the Organizer VINEXAD, with the active support of the Agency of Foreign Trade and the Trade Promotion Agency (under Ministry of Industry and Trade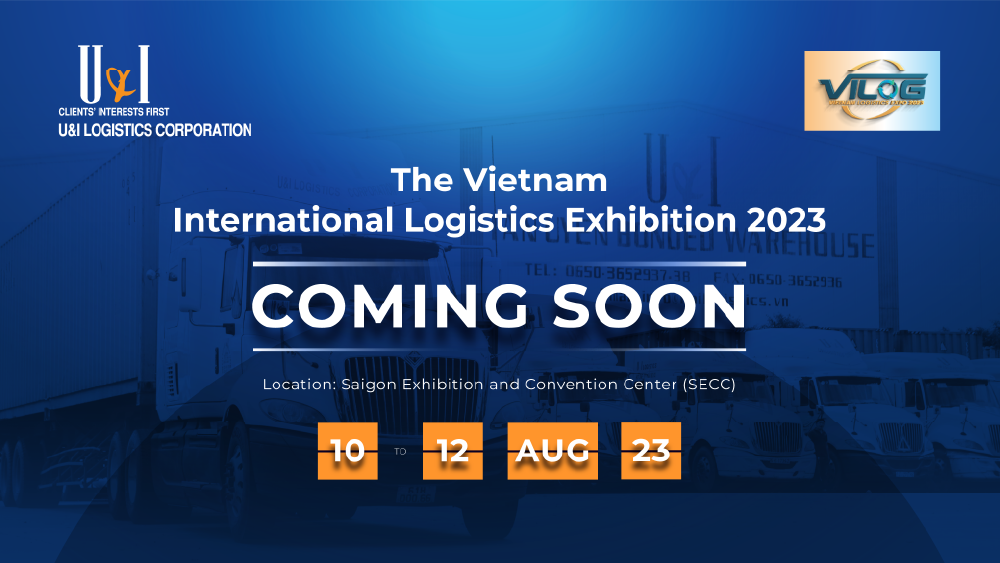 It will accommodate about 250 booths of enterprises, showcasing products in the field of transportation and delivery, warehouse and stevedoring services, packaging, and IT. The event is expected to attract approximately 8,000 international and domestic visitors.
U&I Logistics is pleased to participate in VILOG 2023 with the aim of introducing practical logistics services to serve businesses in the import-export field. By visiting our booth B125 - B126, you can network, collaborate, exchange ideas, and choose optimal logistics solutions for your business.
Event details:
- Venue: Saigon Exhibition and Convention Center (SECC)
- Date: August 10th-12th, 2023
- U&I Logistics Booth: B125 - B126
We look forward to welcoming you at the VILOG 2023 exhibition!